I have been away from the forum for a while, The 90 has been treating me well and I have rode it more then my Ninja this past riding season. Last week I stumbled upon a for sale add for a bike about 50km away from me that I couldn't pass up. I am hopefully setting a trend for the purchase price and age of the bikes I buy, as this is the lowest purchase price and oldest bike I now own. Anyways, enough typing for now.
So here is my next project, a 1967 Kawasaki C2SS.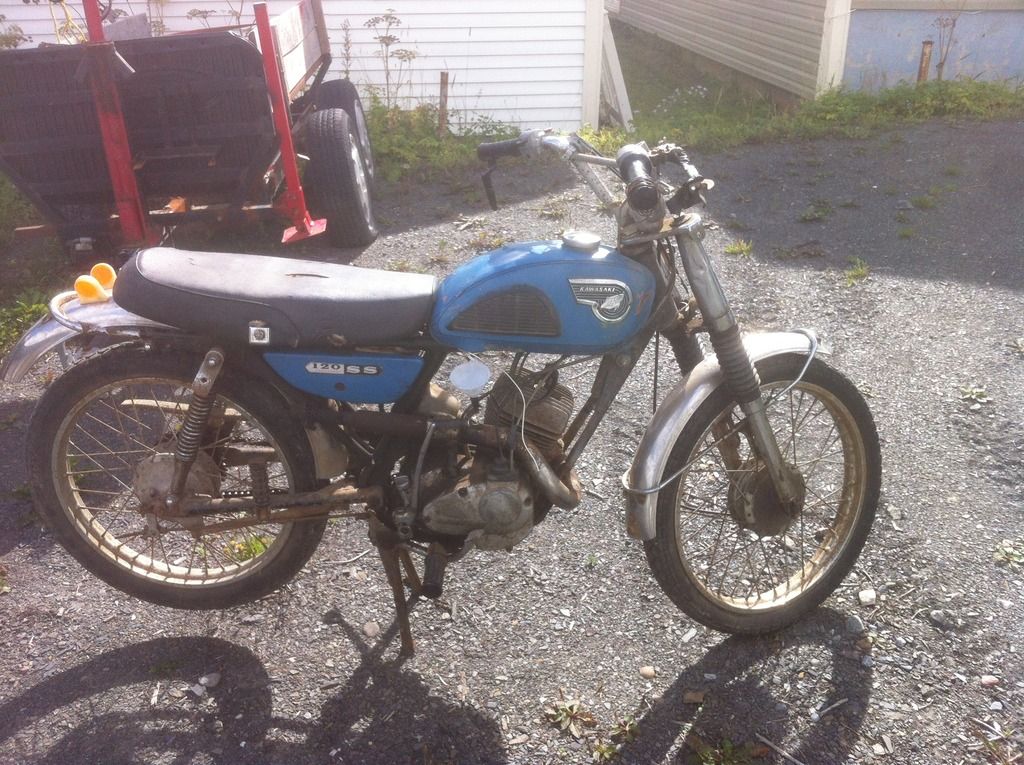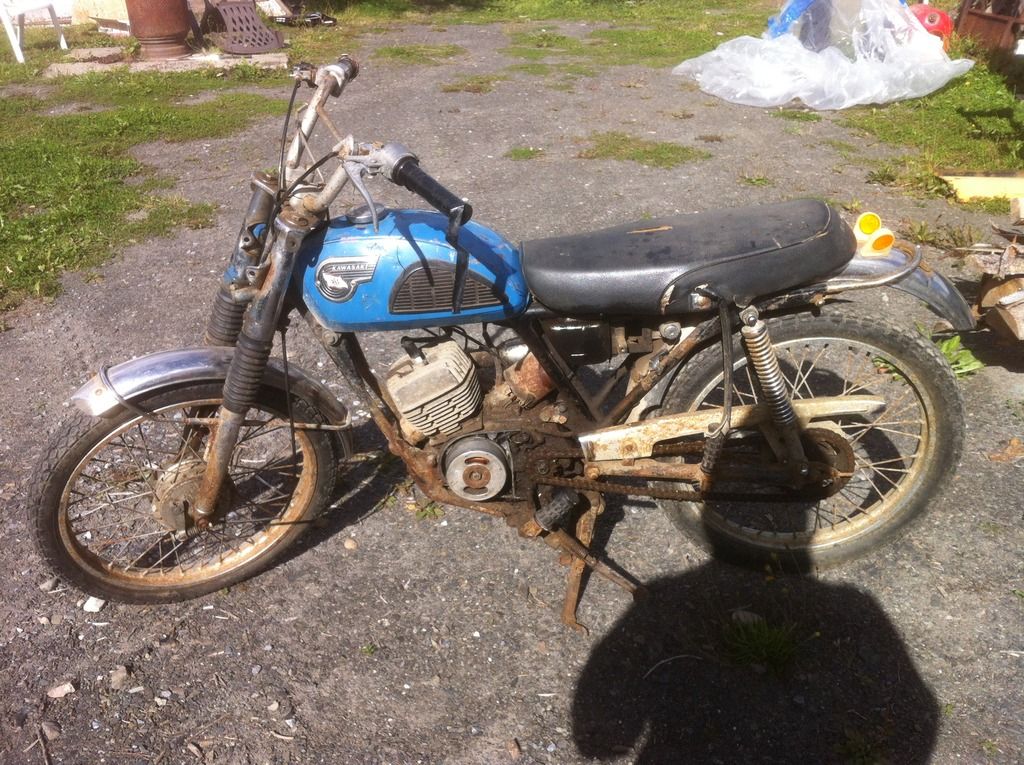 The side cover is just removed, not missing. But the headlight, speedometer, most of the exhaust, and wiring harness are missing, plus a few damaged parts. I'm sure I will find more along the way but it looks like this rebuild will be cheaper then the two Hondas.
The first order of business was to get it running, all that was required was a carb cleaning since it was put away for the last 20 years. Then I had to take it for a ride before starting to take it apart. Which was interesting, I assumed that the transmission was like my CT's, neutral down bottom them all up, but for the life of me I couldn't get it to stay going when I let the clutch completely out. I later found out that this bike has a rotary shifter and that the gears are down. So clicking up from neutral was actually putting it in forth gear and giving me a good bit of grief.
I spent a bit of time today prepping the engine for removal. One good thing about it being a old two stroke is that pretty much everything is covered in oil and easy to remove. When I get the engine out I have to do a leak down test on the crank and transmission to make sure all the seals are good. Then tear the top end off for inspection and to do some port mapping so I can make an exhaust for it.
I will try and keep this updated as I go along, if anyone has any experience with these old Kawasaki's then feel free to share any tips. I found a yahoo group for old Kawasaki singles but it doesn't seem too active. This rebuild will probably be pretty slow as child number two arrived over the summer and spare time will probably be pretty scarce.