This post is in tribute to my Uncle Moe who was an amazing individual. He is was a motorcycle enthusiast, racer and adventure rider. In 2009 when my Uncle passed away, I inherited this all Original,1966 CT90 K0 with the dual rear over lay sprocket and overhead cam engine. This bike is my family heriloom, it was the first motorcycle I ever rode, it was my dad's since 1969-1970 when my Uncle moved to the US Virgin Island. This bike has been family owned since 1967 when my Uncle bought it used from the local Honda dealer in NJ. My uncle has so many bikes including maicos, Honda CB92, Harley XA, CT-200, S90, and I'm sure many more. This bike has been in my life forever and I'm am so thankful he left this in his moms basement before he piloted a twin engine aircraft down to the islands and almost hardly ever came back to the continental US.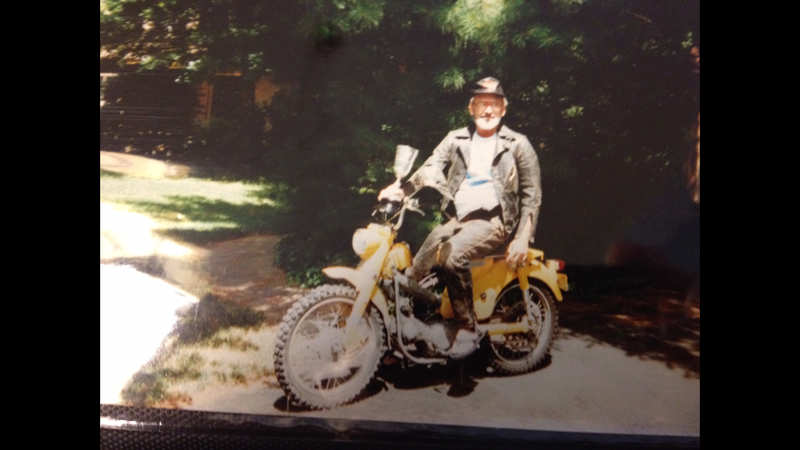 Here is my Uncle up north (not sure what year but I estimate mid-late 1990's) posing on his bike. He is rocking his vintage his Moto leathers, his Harley leather cap, holding up one of his vintage Moto racing trophies
I found this picture (top) googling my last name. It's my uncle racing in 1959 featured in the AMA publication. I was happy to find out that my uncle won. When I found the pic I never knew which one he was. I know he competed and won plenty in 1958-59 on a two stroke 125cc west German Maico.
I eventually found this bunch of my uncles pictures in my parents belonging. It shows my Uncle in the back of a jeep packed with bikes. So now I know, he was number 20. The bottom of the picture says all packed for Daytona. Here is my bike as it sits in my collection today in all it's glory.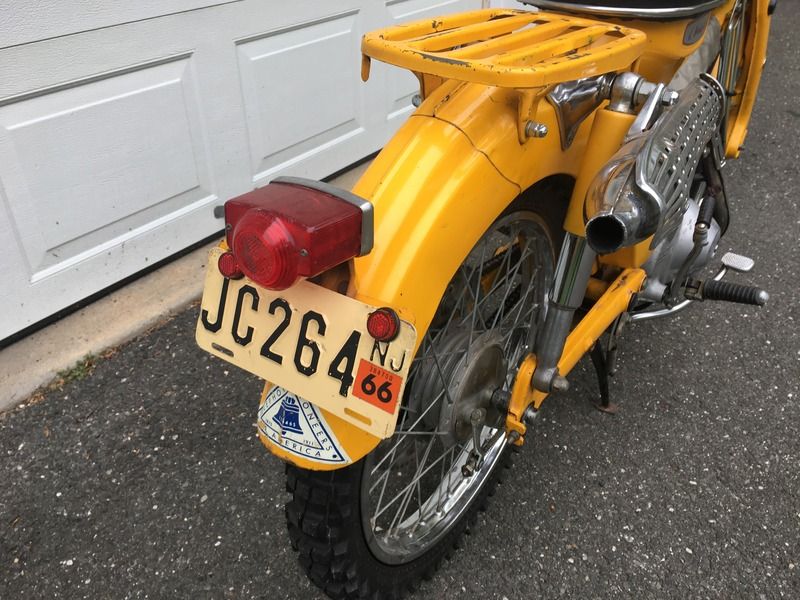 Thanks for enjoying my CT90!